METRO VANCOUVER & FRASER VALLEY
Welcome to Euro Handyman, your trusted partner for top-notch handyman services in Metro Vancouver. From plumbing repairs to electrical installations, our skilled professionals are here to tackle all your home improvement needs with precision and reliability.
About Euro Handyman
Metro Vancouver Handyman
At Euro Handyman, we take pride in being your go-to source for exceptional handyman services across Metro Vancouver. Our dedicated team is committed to delivering unmatched craftsmanship and reliability for all your home repair and improvement projects.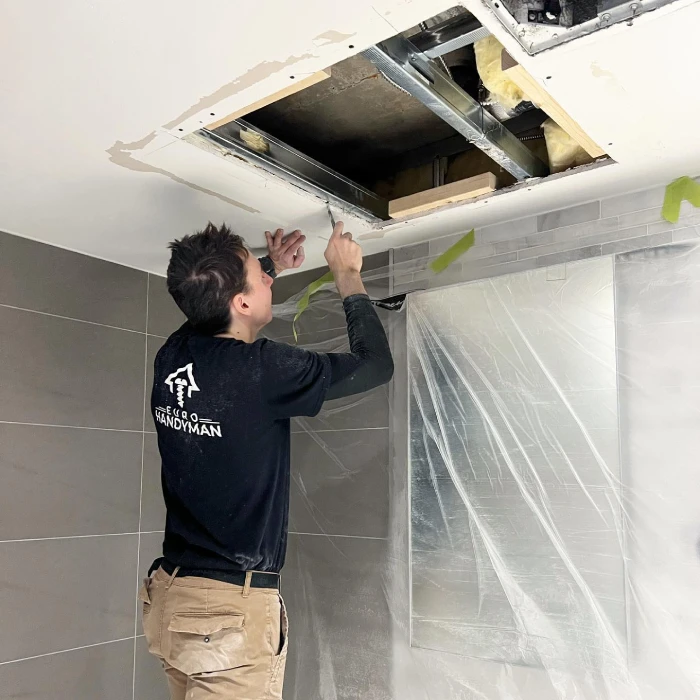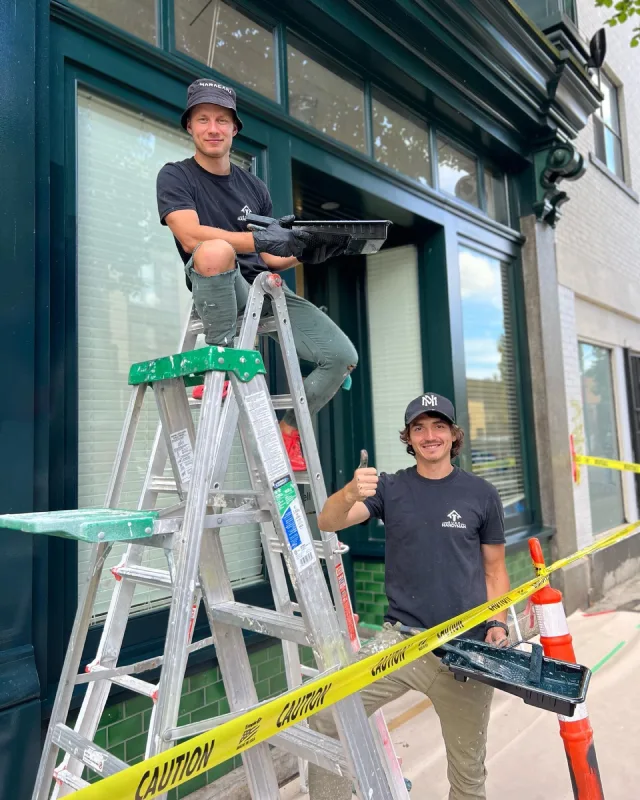 Why choose us
Reliable Home Improvement Services
When it comes to dependable handyman services in Metro Vancouver, Euro Handyman stands out for several compelling reasons.
Firstly, our team comprises highly skilled handyman professionals who bring a wealth of experience to every project, ensuring that your home improvement needs are met with precision and expertise.
Secondly, we understand the value of your time, and our commitment to being prompt and punctual means you can trust us to stick to the agreed-upon schedule, minimizing any disruption to your daily life.
Lastly, at Euro Handyman, customer satisfaction is our top priority. We prioritize transparent communication, actively involve you in the decision-making process, and go the extra mile to ensure your complete satisfaction, making us the premier choice for all your handyman needs in the Metro Vancouver area.
Our Testimonial
what our clients say about us
Amazing team, great to work with, responsible good communication. Careful with details. Would for sure work with Eurohandy Man for any future renovation work!
Jana Szymiczková
2023-02-05
Euro Handyman helped me with a bucket list of smaller tasks in my apartment in Kitsilano. They were on time, and offered efficient service. I'll be calling them again!
Niovi Phinopoulou
2023-02-04
We needed a few things to be updated and fixed in the apartment, including remodelling one of the bathrooms. Our experience with Philip and his team has been great, very professional, very communicative, answering all questions, giving a good estimate on cost and time. We were tight on time and everything was done within the given timeline, which that was a great relief. We're very delighted with the quality of the final results! Highly recommended!
Christopher Hogstead
2023-01-09
We had a great experience working with Euro Handyman, they were able to get our bathroom renovation completed quickly even though we were short on time. The quality of their craftsmanship is great and I would not hesitate to recommend them to anyone.
Euro Handyman provided excellent quality work and wonderful service. We wanted to replace some flooring in our condo and while it wasn't a big job, EuroHandyman approached it with care and attention to detail. The workers clearly care very much about the work that they do. As well, they are friendly, and efficient and very skilled.
Andrea Svecova
2022-12-09
I used Euro Handyman's team for a renovation of my new home. They installed a drywall, painted all rooms, installed baseboards, installed rods in closets and did some minor misc repairs. I'm very happy with their work. They were very professional, the quality of their work was excellent, and they were very flexible when we had to adjust their work schedule due to an unexpected issue with flooring. I highly recommend their services.
Maggie mcphang
2022-10-30
Euro Handyman did a very good job in finishing an unfinished storage room for me. This involved framing and insulation as well as drywall and paint and redoing electrical and flooring. They were very polite and professional. Very efficient in answering my emails, which I really appreciated. It was a pleasure to have them work on my home.
I had some installations and general repairs work done by Euro handyman at my house. The technician that came from Euro was on time, knowledgeable, professional, and organized. He listened patiently to the questions and concerns I had regarding the repairs and and gave me solutions on budget. I highly recommend Euro handyman for any repairs.
Filip and co have been absolutely AMAZING with our bathroom renovation and condo painting. Jan and Ozra worked fast, efficient and made our house feel like a home. I highly recommend these guys and will definitely hire them again.
Arnaldo Dos Santos
2020-06-18
I hired Filip to do a complete renovation on my condo. I can't even begin to say how amazing his workmanship is. He is extremely professional, on time, and always keeps constant communication. I will definitely hire him again for my next project.
Book Our Handyman Services
Exterior Repairs and Maintenance
Maintenance Services
Thoroughly cleansing driveways, sidewalks, decks, and siding by eliminating dirt, mold, and grime buildup.
Removing gutter blockages, resolving leaks, and fitting gutter guards to maintain proper drainage.
Enhancing longevity by staining, sealing, repairing, and constructing decks and fences with precision.
Strata & Commercial
Commercial Services
Timely inspections and upkeep for strata buildings, addressing concerns promptly to ensure structural integrity.
Expert repairs and upkeep of shared spaces like lobbies, hallways, and elevators, enhancing overall resident experience.
Swift response to graffiti, preserving property aesthetics and bolstering security through quick removal.
Ensuring optimal functionality of interior and exterior lighting systems for heightened safety and visibility.
Professional rejuvenation of common areas, exteriors, and fences through refreshing paintwork and staining.
Effective waste disposal and recycling program implementation to maintain a clean and environmentally-friendly complex.
Home Improvements
Handyman Tips and Tricks
It is a long established fact that a reader will be distracted by the readable content of a page when looking at its layout.